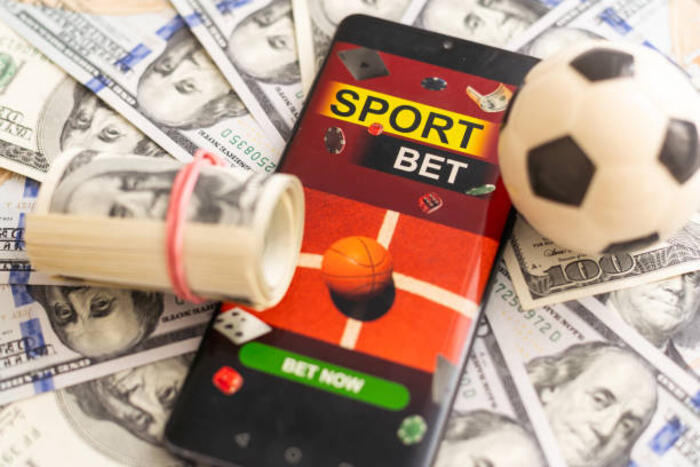 THIS ARTICLE WAS CO-WRITTEN BY GODSWILL & ANGEL
Gambling is an act of wagering a particular amount of money on a possible outcome. It also involves staking something of value with the knowledge of risk and a hope gain on the possible outcome of a game or an event who result may be ascertained by chance or accident.

AS A SIDE HUSTLE
Sports betting is the act of wagering on the outcome of a sporting event, such as a football or basketball game. Sports betting has become increasingly popular in recent years, with more and more people participating in the activity for both entertainment and financial gain.
Yes, sports betting can be considered as a side hustle, but it's significant to bear in mind that it's a form of gambling and can come with  financial risk. Making consistent profits from sports betting requires a significant amount of research, knowledge, and experience in the sports and betting markets. Before engaging in sports betting, it's important to understand the odds, learn about the teams and players, and have a sound betting strategy in place. It's also important to have knowledge  and comply with any laws and regulations regarding sports betting in your jurisdiction.
When approached with discipline and strategy, sports betting can provide a source of additional income. Successful sports bettors (punters) can make substantial profits from their bets.
Participating in sports betting can improve an individual's knowledge of sports and statistics, and can also help to develop analytical and decision-making skills.

AN ADDICTION
While I'd love to see the positive in sport betting, there's more downsides to it as the cons are more than the pros. Everything is a risk but when the risk becomes an addiction, there is cause for alarm.
Humans are easily convinced to engage in something when they feel there is hope for bigger or better, because for every time I have seen a person start using any of the bookies,(Bet9ja, Sportybet, 1xbet) it is with the hope that they get that big cheque and they end up spending a lot of money trying to get that big win. But at what point do you realize that you're fueling a dangerous addiction?.
Gambling in sports bets becomes an addition when an individual gambles compulsively. Compulsive gambling, also called gambling disorder, is the uncontrollable urge to keep gambling despite the effects It takes on your life. Gambling means that you're willing to risk something you value in the hope of getting something of even greater value. It is a serious condition that can destroy an individual's live.
These set of people chase losses by betting more money. This often leads to larger losses and can quickly be out of control.
In conclusion, sports betting can be considered as a side hustle for those who approach it with adequate caution, discipline, and a clear-cut strategy. To be successful in sports betting, it's important to work with a reputable sportsbook, have a clear-cut betting strategy, know how to manage your bankroll, have an in-depth understanding of the sport, and avoid common mistakes.
It's essential to only bet with money that can be affordably lost.